I found out on Friday that I have mono.. which gives me a lot of time to lay on my couch and dream of being anywhere else. Mono is such a weird illness; I feel super tired -nothing that different than normal, I also have an annoying cough and swollen neck, but that's really it. This means my travel-holic tendencies are still in full swing, even if my body is not.
I decided with all of this free time I ought to dream of/plan to visit some of the beautiful places I can go once I am healthy again. Airbnb* made this all too easy.
Nashville, TN
It could be because I watched "The Thing Called Love" last night -I love a good 90's chick flick- or because I have been attending a surplus of country concerts so far this summer, but I knew #1 on my list of Airbnb destinations had to be Nashville.
2. Perth, Western Australia
When I studied abroad in Leicester, England I became friends with some incredible Aussies. Two of them happen to reside in Perth. If I could wake up tomorrow with a plane ticket in my hand, this is where I would stay.
3. Savannah, GA
During my junior year of high school when I was looking for the perfect college to attend, I had the opportunity to tour Savannah College of Art and Design. Although I did not end up at SCAD, I vowed that I would come back to Savannah. I loved seeing all of the beautiful historic buildings and being right on the ocean. I dream of it often.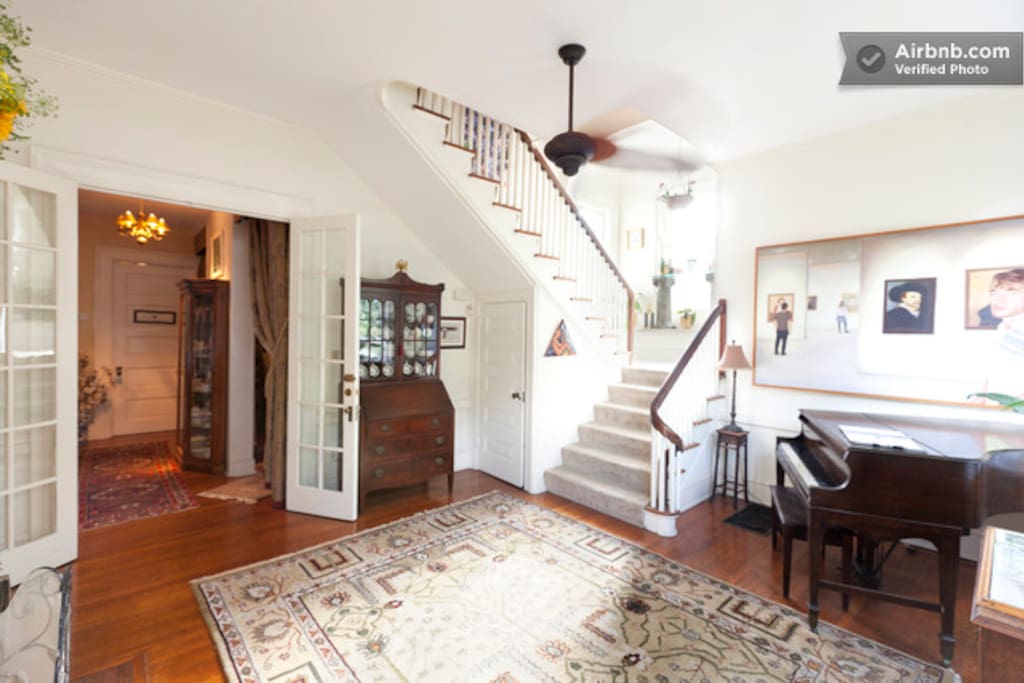 I love winding stair cases. I think they are dreamy and whimsical. I feel like this would be the perfect place for a Southern debutant to make her grand entrance. Her date would be standing next to this couch (below) on the opposite side of the room, in awe.
All of my dream destinations aren't insanely unaffordable. They are semi-practical yet incredible. Airbnb is the only way that I was able to stay in places ranging from Toronto, Ontario to Paris, France. I've had a wide range of experiences and I wouldn't trade them for anything. I love experiencing the culture, rather than just staring at it from a cookie cutter hotel room.
~~~
After hearing about my adventures my friend Megan decided to try out Airbnb when she went to visit friends in Philadelphia back in May. She saved $30(shameless plug) when she booked her stay with
my link
**. Feel free to do the same!
*Airbnb did not sponsor this post. Airbnb and Airbnb hosts are the sole owners of the photos shown in this post.
**For each $30 code used to book a stay of $75 or more, both you and I will receive credit.
***My inspiration for this post is courtesy of Natalie, over at
Ivory Avenue.
 Check her out!